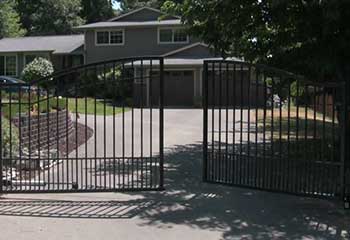 Gate Intercom Installation
Customer Issue: While renovating an old property, Mrs. Erikson found that her gate intercom was in terrible shape and its casing was but crumbling. She decided to have it removed and replaced with a more modern system.
Our Solution: Removing the old intercom system was uncomplicated, as it consisted only of two old fashioned boxes (one at the house and one by the gate), with a wire connecting the two. The new system we installed was a Chamberlain NLS2 wireless intercom with a portable control unit, which she chose from the range of options we presented her with.
Heidi Eriksson
- Pasadena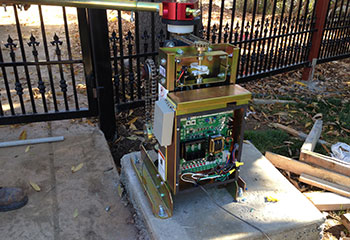 Gate Opener Repair
Customer Issue: The gate wasn't responding to remote controls, but it did respond to manual controls.
Our Solution: Upon inspection, our team discovered that the opener was still receiving signals from the remote control, but only from within a range of a few feet. This suggested either a remote or an antenna problem, so our team checked both. Sure enough, the gate responded just fine after we replaced the opener's fractured antenna.
Gate Won't Close
Customer Issue: After opening to allow access to a customer's vehicle, Mr. MacDonald's sliding gate refused to close again.
Our Solution: A troubleshooting inspection of the gate system quickly revealed the problem; a broken roller at the leading edge. After manually releasing the gate, we replaced the damaged component, and then gave the tracks a polish and repaired some bents before testing the system again and ensuring that it worked smoothly.
Samuel MacDonald
- Pasadena